"Excellently delivered, full of common sense and informative. Great course,

 

would highly recommend"
-> Deputy Head Teacher @ Phoenix Place
"Professionalism and experience documenting scenarios - excellent"
-> Alternative Provision Manager @ The East Manchester Academy
"I found the course helpful. It has helped me feel more confident when conducting certain aspects of my role."
-> Teacher @ Aspire Academy
Positive Handling – BLENDED TRAINING for TWILIGHTs
Positive Handling Twilight Course
A highly popular training format for schools with time-sensitive requirements.
First, we train a group of your staff using our unique online training courseware in the legal duties, powers and decision-making required to use physical interventions. THEN we visit with you in person to work on the physical skills component of Positive Handling.
WHAT: a blended online and in-person training experience for your team which is based on the Department of Education Guidance on the Use of Reasonable Force in schools. It is based on an educationally accredited OFQUAL-recognised vocational qualification in Positive Handling.
WHEN: it is completely flexible as the online training can be done at any time by the individuals in your team and the in-person visit can be scheduled to start at 0930, 1230 or 1530 (or later!) on ANY working day that you choose with your people.
WHERE: at your school, in a classroom or gym hall large enough to carry out the training safely
HOW LONG: The ONLINE courseware portion of the training takes about 90 minutes maximum. The IN-PERSON training is a 3-hour visit with your team.
WHO: Teachers, Learning & Support Assistants, Deputy Heads, Head Teachers, Governors can all benefit from this course. Our typical groups are teams of up to – or multiples of – 12 staff. We can by arrangement train whole-school groups.
WHY: ✓ Matched to your Positive Handling needs ✓ Led by Professional Positive HandlingTrainers ✓ Legally Audited to match DofE Positive Handling Guidance ✓ Fully Risk-Assessed Positive Handling Training Plans ✓ Values Dignity and Respect for appropriate Positive Handling ✓ Safeguards Children's rights during Positive Handling interventions ✓ Offers School Staff Practical Options for Positive Handling ✓ Compliant with Positive Handling Government Regulations ✓ Value for Your Positive Handling Investment
If your staff team are considering the restraint of a child at your school using physical interventions according to a positive handling plan, then our Positive Handling Twilight will assist you in carrying out interventions in a lawful, professional and sensitive way which reduces overall risk.
Other course options include:
Positive Handling Twilight Sessions
Efficient and Timely Short-Format Training for Resource-Conscious Schools
Knowledge Components delivered by Online Learning…
Twilight sessions can reduce the need to allocate large amounts of time and budget to Positive Handling training. Our unique online learning option allows you to have your staff complete our Online Positive Handling Course before our qualified physical interventions trainer visits with you, cutting your contact-time investment in this training by half. The online courseware, designed and developed by our training team exclusively for our school clients, requires about 80 minutes of staff time and takes them through four units of learning:
Understanding Duty of Care

Government Guidance and Legislation

Understanding Reasonable Force

Risk Awareness for Physical Interventions with Children
Through online video and knowledge-checking activities, your staff are guided through 12 key decision-making factors which are fundamental to good practice in the area of Positive Handling. This Online Learning component may be particularly helpful for schools who have unnecessarily booked Whole-School training in the past.
…Blended with an In-Person Training Experience…
Then, once we have your staff established on a baseline level of understanding through this online learning, our training team can come and run a very focussed twilight (or half-day) session for your group. After confirming the online learning in-person and taking the inevitable questions from your team to achieve proper clarity, our trainer will then lead your staff through the verbal models for conflict communications and the physical Positive Handling tactics they may need at the higher levels of risk in practical sessions where repetition and embedding the skills is our aim.
…developing Positive Handling Skills.
Our Holding Skills are designed to comply with manual handling regulations while offering the correct amount of control, while being sensitive to the needs of the child and protecting staff from distressed behaviours which could hurt them. Our Positive Handling Twilight approach covers approach and engagement phases, the initial control and protection element of many interventions and of course the holding or restraint interventions. Along the way we will discuss behaviour, communications and verbal skills for de-escalation.
To learn more about accessing this Positive Handling Twilight blended training format, please make contact with me and my team by using the contact tools on this page. Other courses which are available include: Conflict De-Escalation and Behaviour Management or our Restraint Reduction Programme Training
The Learning Outcomes for our Positive Handling Twilight + Online Course are EXACTLY the same as for our Full Day course:
Your staff will explore and develop an understanding of:
Health and Safety provisions for managing safety in the school workplace (Duty of Care).
Department of Education Guidance on "The use of Reasonable Force with pupils" for Positive Handling
Definitions of Powers from Education & Inspection Act Section 93 for the use of restraint and Positive Handling
Communications De-Escalation Principles for Common Positive Handling Scenarios in Schools.
Practical risk-reduction to protect and safeguard school staff and their pupils during Positive Handling
Importance of Positive Behaviour Support plans and Positive Handling Plans for pupils
The risks inherent in Restraint/Positive Handling interventions and how to reduce or avoid them.
Positive Handling Control, Escort and Restraint Techniques for Non-Harmful Control of Children and Young People
Blended Training Feedback
Please visit this post to see a video about our online training and read updated feedback about it: http://www.positivehandling.co.uk/positive-handling-online-training/ Some of the comments there include:
"

It was good to do the online questions and learning before the course as it meant that aspects could be referred to rather than spend time going through. It also meant you got thinking about what you wanted from the course. The techniques were put across in an excellent way, and the next day the staff put into practise what had been taught. We worked together as a team and felt empowered as all of us had had the same training and knew what was expected of us."
School Administrator – East Sussex – Positive Handling Online Training January 2016
"

This was a great course – pitched exactly right. Good that much of the theory was completed online."
Higher-Level Teaching Assistant – St Neots – Positive Handling Online Training April 2016
"We appreciated the tailoring of the course to include de-escalation and talking around this as well as the physical intervention itself.

It was well worth doing the online training element ahead of time as it was really valuable having as much time as we did to work practically

. Gerard answered our questions fully and talked specifically about some of the children we have particular concerns about (eg very young children in nursery). Thank you"
SENCO, Peterborough, Positive Handling Online Training September 2016
"

Being small, I particularly enjoyed being taught techniques that do not rely on strength or physical size. The training was largely hands-on (apart from the online training of course) and that helped me internalise the techniques."
SENCo for Middle and Upper School – Hampshire – Positive Handling Online Training April 2016
"

Support and advice given to practices used in Early years settings brilliant. Safety highlighted to protect ourselves and our subjects in various scenarios online course material supported and knowledge recapped in class with visual notes and explained"
Early Years Practitioner – North London – Positive Handling Online Training July 2016
"

I have had positive handling training previously with different providers. I particularly liked the fact that the "theory" was on-line and I did this the day before the face-to-face training. It meant I had had time to reflect on my knowledge and the session did not feel like there was too much information in one go. Very good trainer."
Assistant Headteacher – Croydon – Positive Handling Online Training September 2016
Overall, our clients were very satisfied with our Positive Handling Twilight courses throughout the recent year… Read our complete feedback comments and scores here.
Our Positive Handling Twilight plus Online Course consists of video presentations with knowledge-checking questions. Here is a sample of the type of video your staff will watch:
How Online / Blended Training works…
Take a look at our feedback survey scores for the past year!
The training course from Dynamis fulfilled or exceeded expectations

99.6%

99.6%

Our instructor from Dynamis had a very good or excellent level of knowledge and competence

98.2%

98.2%

The theory and knowledge components helped me professionally

98.9%

98.9%

The techniques and tactics were appropriate to real scenarios in our work

98.6%

98.6%

Our Dynamis trainer observed good Health and Safety practices - the training was safe

100%

100%

The Dynamis training course was of the right duration to gain the skills and knowledge I needed

91.2%

91.2%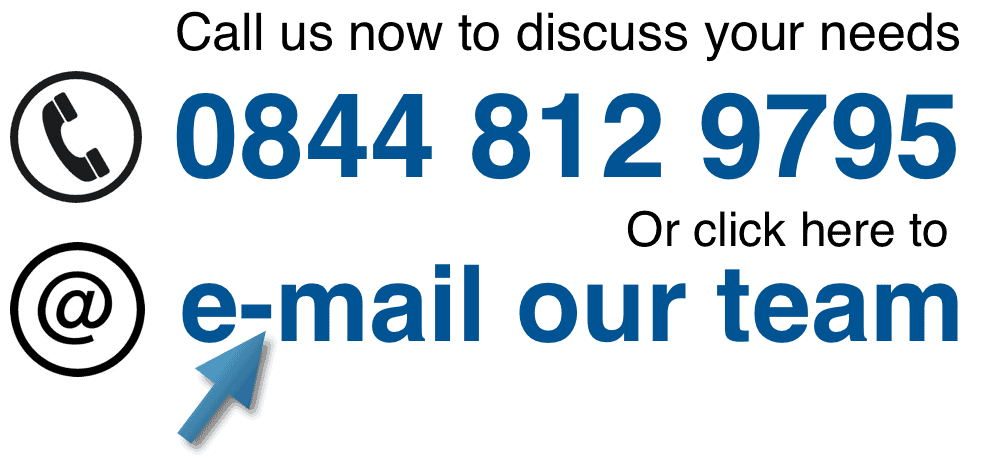 "We appreciated the tailoring of the course to include de-escalation and talking around this as well as the physical intervention itself. It was well worth doing the online training element ahead of time as it was really valuable having as much time as we did to work practically. Gerard answered our questions fully and talked specifically about some of the children we have particular concerns about (eg very young children in nursery). Thank you"
"Training is often VERY detailed and complex; what made the Dynamis training different – and better! – was that it was simple and clear. There wasn't too much to remember and it was all taught and set within a framework of common sense and the practical day-to-day activities and situations that arise in a school.
The pre-course information around the legislation underpinning positive handling also gave me the confidence to know I am legally and professionally in a position to use positive handling without an excessive risk of negative repercussions.
I was able to put the training into practice immediately and, several weeks later, can still use the training without looking back at the materials. THANK YOU. "
"I have had positive handling training previously with different providers. I particularly liked the fact that the "theory" was on-line and I did this the day before the face-to-face training. It meant I had had time to reflect on my knowledge and the session did not feel like there was too much information in one go. Very good trainer."