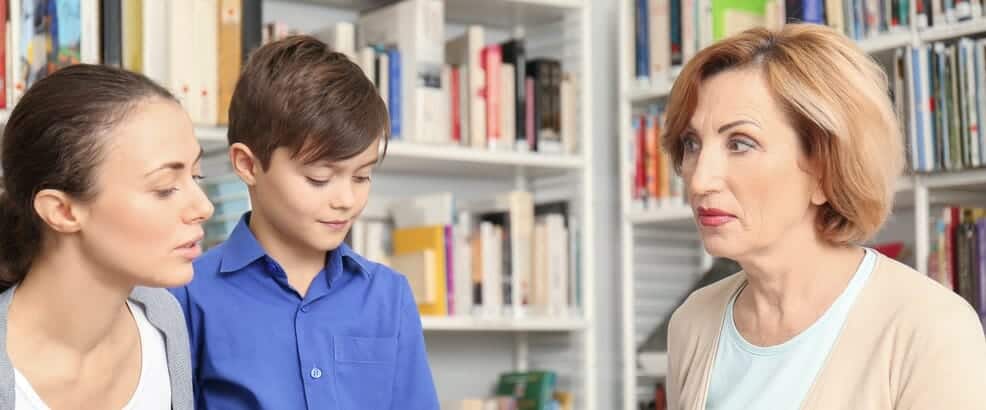 Success with Parents
Conflict Success Dealing With Parents and Difficult Discussions
 Conflict Success Dealing With Parents
School Staff and Management often have difficult conversations with parents.  We want to make those conversations more productive and less stressful.   Whether offering advice about behaviour management in the home, or about safeguarding issues which have come to light, or last-ditch efforts to help a child to settle into school and engage with learning, there are moments where experience counts and skills matter.   This course has been crafted in cooperation with school staff to explore concrete methods of opening sensitive conversations, deal with verbal intimidation or heightened tension, lay the ground for persuasive discussions and to make sure that parents feel listened to, even in the most difficult of circumstances.
On our Conflict Success Dealing With Parents course we work with your staff on:
– Communication Values:  what values shall we uphold and protect as we have these difficult conversations?
– Emotional Equilibrium:  how to get ready for the interaction and stay responsive (not reactive) during difficult moments
– Initial Contact:  how to open a conversation in a way which is non-escalatory
– When things turn sour:  how to stay on-track and not get caught up in a tangle of insinuation, blaming or naming
– Their turn:  how to ensure that the parent(s) feel that you are listening and taking their point of view into consideration
– Your turn:  how to interrupt in the most positive way possible and make progress
– Persuasion:  how to use a step-by-step process of gaining their voluntary collaboration, cooperation or compliance
– When Words Aren't Working:  for those situations when you may need to prioritise safety over resolution
To see an example of how we run this type of course (with lots of practice), please watch this video:
Conflict Success Dealing With Parents
Learning Outcomes
We teach your staff how to "Treat People with Dignity by Showing them Respect" and how to "Generate Voluntary Collaboration, Cooperation or Compliance" when they deal with your parents, each other and the children.
10 Concepts for Conflict Success Dealing With Parents:
Your staff will explore and practice the following concepts:
Be Alert & Decisive / Respond, Don't React
 – How to maintain awareness, control distance and positioning to keep everyone safe
Five Maxims
 – How to show people respect in order to maintain their dignity and gain their cooperation
Showtime Mindset
 – How to develop and maintain your professional detachment in conflict situations
Universal Greeting
 – How to present the best possible initial contact, fostering non-escalation reducing the need for de-escalation.
 Beyond Active Listening
 – How to see through eyes of the other person in order to find out how to manage them
Redirection
 – How to manage questions, anger, and abusive language
Persuasion
Sequence
 – How to generate voluntary compliance, cooperation, and compliance
 When Words Alone Fail
 – When and how to take appropriate action when words alone fail
Bystander Mobilization
 – How to create a social contract that is incompatible with violence
Review & Report
 – How to debrief incidents to improve future performance and explain your response
Conflict Success Dealing With Parents
Training for Your Team at Your School
This conflict management training course "Success with Parents" is suitable for front-line staff who are in regular contact with parents and carers of your pupils who may become frustrated, upset or aggressive during meetings or interactions with your team.  This training focusses on verbal and non-verbal conflict communications used to manage and de-escalate aggression and distress effectively.
When: Half-Day AM or PM or Full-Day sessions on a date scheduled for your convenience
Who:  up to 16 staff are led by Gerard O'Dea, "Verbal Defense and Influence" European Adviser
What Roles? Any public-facing role or contact-professional within your organisation who has responsibility for interacting with, influence, persuading or de-escalating the parents or carers of your pupils will benefit from training to help them to create a safe, effective and secure environment in your workplace.
Where:  At a venue of your choice, or at your school.
How:  Our trainers deliver this Conflict Success Dealing With Parents course using a mix of lecture/presentation, Q&A, physical practice and scenario rehearsal using an "Emotionally Safe, Performance-driven Training Environment"
Why Choose this Course?
✓ Matched to your Conflict and Communication Skills needs
✓ Led by Professional Conflict Communication Skills Trainers
✓ Values Dignity and Respect as part of a Behaviour Support approach
✓ Safeguards Client rights in conflict situations
✓ Offers Staff Practical Options using Templates for Conflict Communications
✓ Value for Your Conflict Management Investment
Other similar courses:
Dynamis Course FEEDBACK for January-to-December 2016
Were your expectations about the course met?
Exceeded 52.28%

Fulfilled 47.45%
Did the trainer observe good Health and Safety practices?
Yes (Y) 98.93%
Were exercises on your training course conducted safely?
Yes (Y)  98.66%
How did you rate the Dynamis instructor's knowledge and competence?
Excellent 75.87%

Very Good 21.98%

Good 2.68%
Were all your questions answered comprehensively by your trainer?
Yes (Y) 98.39%
Was the training delivered using a mix of delivery styles which enabled you to learn effectively?
Yes (Y) 99.46%
Was the course of the right duration for you to gain the skills and knowledge you needed?
Slightly too long 10.99%

Just the right duration 72.12%

Slightly too short 13.40%
Were the techniques and tactics you learned appropriate to the real scenarios you will – or might forseeably – face in your work?
Yes (Y) 95.98%
Were the theory and knowledge components of the course helpful for you professionally?
Yes (Y) 98.93%
Discover more feedback:  http://www.dynamis.training/about-dynamis/feedback/
Conflict Success Dealing With Parents