Special Needs Strategies
Adapted Communications and Last-Resort Physical Alternatives for Creating Safe and Caring Environments

Our SEND Training has 7 distinct topics to help your team to perform under pressure when the children you look after are resisting your requests, becoming distressed or presenting dangerous behaviour.
SEND Training Topic 1: Understanding Behaviour
Staff will be able to use a common framework to describe the phases, intensity and risk level of childrens' behaviour they are dealing with.
Our aim in this session will be to ensure that all staff attending the session have a framework of understanding in relation to the escalation and de-escalation of childrens' behaviour during an incident. We will use the Kaplan/Wheeler curve as a key touchstone upon which we will layer information about:
Childrens' Coping Behaviours

Triggers of Escalated Behaviour and Cues

Escalation-phase characteristics

Crisis-phase options

Insights into the Post-Crisis phase

Post-Crisis recording and reporting
SEND Training

Topic 2: The Social Environment

You

Create
Staff will show an understanding of the underlying ethos which must drive behaviour management throughout the environment, fostering a common approach to interactions and communications which consistently strengthen core values of "treating each person with dignity by showing them respect" in every encounter.
Establishing the Social Contract for you and the children to co-create
"How We Do Business" maxims for effective communication – for everyone.
The goal of Voluntary Compliance, Cooperation or Collaboration
The 'Gateway Behaviours' Concept
SEND Training

Topic 3: Educator Behaviours
Staff will explore and demonstrate fundamental models of communication which demonstrate the value-base established in the previous session. Once we have decided "How we do business?" there must be specific verbalisation strategies which consistently demonstrate this ethos.
The Platinum Rule
The Five Maxims for Effective Communication
The 'Showtime' Concept for Professional Presence
Having a Pre-Planned, Practiced Response in Mind
SEND Training

Topic 4: Non-Escalation and De-Escalation Tactics
Staff will be able to apply a range of different verbal and non-verbal tactics which are non-physical, to reduce the risk of escalation or to defuse situations which are escalating.
Our aim in this session will be to establish the basic elements of good communication (how to show people respect in every encounter) and then build upon those to enable staff to use The Special Needs Strategies (from our 'Verbal Defense and Influence' programme) to manage crisis episodes with children more effectively. For example:
Initial Contacts (e.g. when challenging a child's behaviour)
Dealing with Verbal Abuse or Intimidation
Managing Resistance to Request
Listening in order to Lead Behaviour
Crisis Interventions for Children with Special Needs:
Reduce Stimulation

Isolate and Support

Using Adapted Communication

Manage the Unmet Need
SEND Training

Topic 5: Understanding the Legal Power to use Reasonable Force
Staff will be able to describe the universal legal principles which underline the right to use physical force in different scenarios and to know when it is right to (and when it is wrong to) use physical force with a child.
Understand and consider the right to use force and duties/scenarios which may require force

Have a decision-making framework which will guide them to reasoned action in a crisis

provide for them a structured way of describing their actions post-incident in a report
SEND Training

Topic 6: Understanding the Risks involved in Physical Interventions
Staff will be able to recognise situations of high-risk and to avoid introducing actions into a scenario which would heighten the risk of serious injury or death during an incident.
It is a fact that when a team engage in physical intervention with a vulnerable person that one of the results could be a life-changing injury, the ending of a career or indeed a fatality. Our aim in this session will be to inform staff as to these dangers and to highlight the hazardous actions which could increase the risk of these results happening.
By raising the awareness of staff of the actions that they should avoid taking, we can drastically reduce the risk that any team who has undergone this training would take these very serious risks with a child's safety and will make better decisions about when they should withdraw or change their approach in a high-risk situation.
The session raises important questions and provides staff answers to:
What is Positional Asphyxiation?

What are the medical factors which influence outcomes?

What are the signs of physiological distress that we need to be aware of?

What should we do if we see these signs?

What are the restraint methods we should AVOID in a situation?
SEND Training

Topic 7: Carrying out Safer Holding and Physical Intervention Procedures
Staff will be able to apply the principles of safe intervention with children in a number of key scenarios which often occur.
We will explore and practice with your staff appropriate and effective methods for school staff:
Verbalisation strategies (in brief) for gaining compliance and de-escalation

How to safely approach, prompt and escort a child from place to place

How to gain control of a child who is at risk of harming themselves or others (lashing out)

How to hold and immobilise a child during the de-escalation process

Protection from Biting, Kicking and Spitting during the holding period

Standing, Seated and Kneeling variations for the control of different scenarios/persons

Self-Protection and Disengagement method for high-risk scenarios
This is our Special Needs Strategies course for SEND contexts and teams.
Establishing consistency in response
Optimising Educator and Carer Behaviours
Adapted Communication Strategies for Non-Escalation
De-Escalation using Adapted Communication Strategies
Crisis Communications
Last-Resort Physical Alternatives when Words Alone Fail
WHAT: a tailored course for your school team which is based on National Level Guidance on the Management of Challenging /Distressed Behaviour combined with a tried-and-tested programme of crisis communications and including last-resort physical alternatives for where word alone fail and when safety needs to be re-established in a situation.
WHEN: on a day of your choice an INSET or Twilight session
WHERE: at your school, in a classroom or gym hall large enough to carry out the training safely
HOW LONG: See the FORMATS tab for options which suit you.
WHO: Teachers, Learning & Support Assistants, Deputy Heads, Head Teachers, Governors can all benefit from this course. Our typical groups are teams of up to – or multiples of – 12 staff. We can by arrangement train whole-school groups.
WHY: ✓ Matched to your SEND context and needs ✓ Led by Professional Special Needs StrategiesTrainer ✓ Legally Audited to match DofE Positive Handling Guidance ✓ Values Dignity and Respect for appropriate communications and interventions where necessary ✓ Safeguards Children's rights ✓ Offers School Staff Practical Options for scenarios ✓ Compliant with Positive Handling Government Regulations ✓ Value for Your Investment
Other course options include:
Our SEND Training Programme can take 1- or 2- days to complete, depending on your needs.
Good practice guidance from national-level bodies has recommended that in any SEND Training programme to manage challenging or distressed behaviour which includes physical components, the ratio of de-escalation skills to physical alternatives should be 2:1
In our experience, a two-day programme would fit these recommendations well.
We offer flexible options for training your staff…
We would deliver these topics and practice them with your team as follows:
Day 1: Communication Strategies and Crisis De-escalation for persons with Special Educational Needs or Disabilities
Topic 1) Understanding Behaviour

Topic 2) The Classroom Environment

Topic 3) Optimising Educator Behaviours

Topic 4) Non-Escalation and De-Escalation Tactics (including Autism/LD-specific tactics)
Day 2: The Law, Risk and Guidance for Physical Interventions with Vulnerable People, with Physical Skills Development
Topic 5) Understanding Legal Powers and Duties in managing violence

Topic 6) Understanding the Risks involved in Physical Interventions

Topic 7) Physical Skills Development for Appropriate Physical Interventions
If needed, we can deliver our short-format blended course for Day 2, which is supported by our unique and in-house developed online learning courseware. >> http://www.positivehandling.co.uk/training/positive-handling-twilight-blended-online/
The need for both skillsets in SEND Training for managing challenging or distressed behaviour:
Verbalisation skills, when used by well-trained professionals, can and do help to de-escalate situations where this is possible. However, when dealing with people with learning disabilities, behaviour can be unpredictable and there are times when words alone fail to maintain or create the necessary safety. Organisational duty-of-care issues to both employees and learners mean that the risks from potential or forseeable physical violence must be controlled – therefore there is a well-established legal need for staff to be competent in the necessary physical skills, proportionate to the risks in the service.
Our goal in the training will be to emphasise at all times that verbalisation and communication strategies are primary and that physical alternatives are used as a last resort. Our belief is that when staff have confidence in their physical skills for protection and holding in addition to their other skills, they will persevere for longer, be more creative and present a more professional presence to their clients who are in crisis.
"The course was flexible to the needs of the schools current situation. The trainer was able to listen to and understand questions that people had and respond to these in a way that made sense to the individuals needing support. Confidence and knowledge in the values and skills of the approach meant that difficult questions were dealt with well and without disrupting the flow of the training. A good mixture of theory and practical activities throughout the day kept staff alert so that they were active participants in the learning. There were high expectations that all staff would make the most of the training. It was good to know that there is access to further support should we need it once putting learning into practice."
Headteacher, The LINK Primary School – Autism and Learning Disabilities Special Education – Croydon
"Thanks gerard for an enjoyable, informative and useful training course. i now feel that i have some tools that i can use that are effective, safe and legal. The day after the training i was in a situation which required some physical intervention. i mentally went through the check list (necessary? any other option? last resort?) I was then able to use a technique that gerard had shown us which quickly calmed the person down and resolved the situation. great!"
Special Needs Behaviour Support Specialist – Suffolk UK
"Gerard was very professional at all times. Recommended to our Head Teachers' local delivery group – this training would benefit all of our local schools. Excellent. Thank you."
Deputy Head Teacher, Bedfordshire, UK
"Having participated in 3 different training providers for positive handling in my career of working with children with challenging behaviour, this was the best in terms of meeting our needs and installing confidence in dealing with the physical side of managing behaviour. Many thanks."
Behaviour Management Consultant in Essex
Read more about our popular courses and the feedback at: http://www.dynamis.training/about-dynamis/feedback/
The training course from Dynamis fulfilled or exceeded expectations

99.6%

99.6%

Our instructor from Dynamis had a very good or excellent level of knowledge and competence

98.2%

98.2%

The theory and knowledge components helped me professionally

98.9%

98.9%

The techniques and tactics were appropriate to real scenarios in our work

98.6%

98.6%

Our Dynamis trainer observed good Health and Safety practices - the training was safe

100%

100%

The Dynamis training course was of the right duration to gain the skills and knowledge I needed

91.2%

91.2%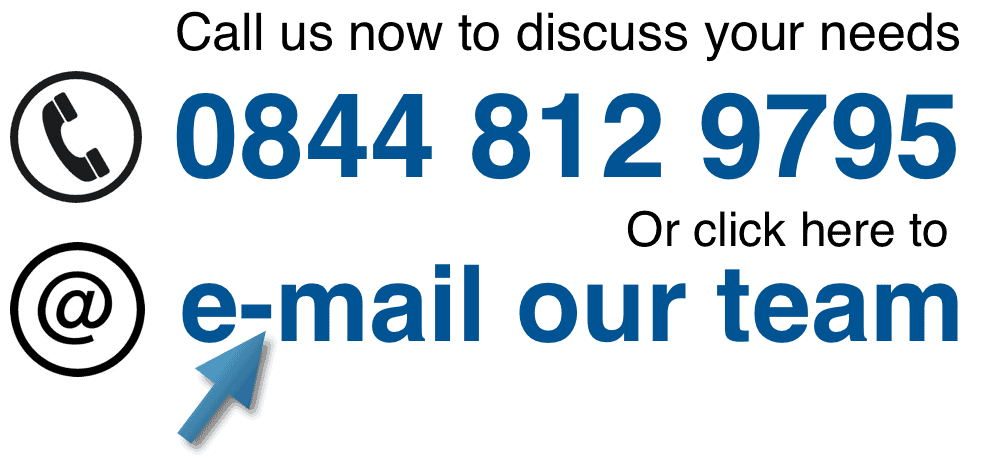 Pace and delivery were great; Gerard was happy to answer all questions and observations throughout. His skills and knowledge were professionally shared at a level appropriate to our setting regarding current potential and real concerns. Our health and safety was clearly a priority. All staff gained significantly from involvement – thank you.
"The course was excellent in his contents and it's delivery. I found the techniques very useful. I had previously received training from an alternative provider, this time I was pleased that a more detailed support plan was given for working with younger children. I enjoyed getting involved and trying out the techniques. Thank you."
This is the first course of this nature that the school has ever run, the training was outstanding and well delivered. A longer course may be beneficial as time goes on as the child in question get older.